Jun 7, 2022 01:10 PM Central
Cindy Vochatzer-Murillo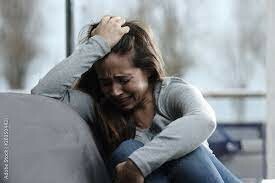 It's hard to imagine life after the death of a parent. The pain and sadness can be overwhelming, and it feels like nothing will ever make things better again. But it is possible to heal your broken heart. In this blog post, we will discuss the grieving process and offer some tips for healing your wounded soul. We hope that you find comfort and peace in the days ahead.
When you lose a parent, it can feel like your world is falling apart. The grief is all-consuming and can be very difficult to manage. You may find yourself feeling angry, confused, and isolated. It's important to understand that these are all normal reactions to loss. Grief is a process, and it will take time to heal.
One of the best things you can do for yourself is to reach out to others who have been through the same thing. There are support groups available, and talking to friends or family who have also experienced the death of a parent can be helpful. It can be reassuring to know that you are not alone in your grief.
Another way to help heal your broken heart is to take care of yourself. Grief can be exhausting, both emotionally and physically. Make sure to get plenty of rest, eat healthy meals, and exercise regularly. It's also important to give yourself time to grieve. Don't try to bottle up your emotions or force yourself to move on before you're ready.
It can be difficult to face the future after the death of a parent, but know that it is possible to heal your broken heart. Lean on others for support, and take care of yourself as you grieve. With time, the pain will lessen and you will be able to start rebuilding your life.
It's also important to take care of yourself physically. Make sure you're eating healthy foods and getting enough exercise. These things will help to boost your energy and mood. Additionally, try to get plenty of rest and avoid alcohol or drugs, as they can make the grieving process more difficult.
Finally, don't be afraid to seek professional help if you're struggling to cope. A therapist can offer guidance and support as you work through your grief.
Losing a parent is one of the most difficult experiences a person can go through. But with time, patience, and support, you will heal your broken heart.
If you need some help with what to do next
message me
on Facebook. If you want to jump into my amazing community where I'm helping other moms in the middle navigate life with parents who have passed, then
jump in here
.